Learning as a Way of Leading: Lessons from the Struggle for Social Justice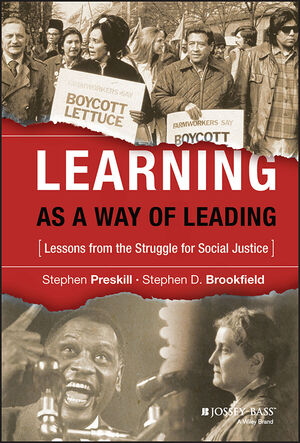 Learning as a Way of Leading: Lessons from the Struggle for Social Justice
ISBN: 978-0-787-97807-5
Nov 2008, Jossey-Bass
272 pages
Description
This book offers a systematic look at the connections between learning and leading and the use of learning to inspire and organize for change. It explores two interrelated dimensions of learning leadership: the ways leaders themselves learn about leadership practice, and the way leaders foster the learning of those they work with. The book focuses on a number of important leadership activities and adopts a case study approach to illuminate how leaders themselves learn, how they impart knowledge to others, and how they support others in becoming more effective and enduring learners.
Preface.
The Authors.
1 The Essence of Learning Leadership.
2 Learning to Be Open to the Contributions of Others.
3 Learning Critical Reflection.
4 Learning to Support the Growth of Others.
5 Learning Collective Leadership.
6 Learning to Analyze Experience.
7 Learning to Question.
8 Learning Democracy.
9 Learning to Sustain Hope in the Face of Struggle.
10 Learning to Create Community.
11 Appraising and Modeling Learning Leadership.
References.
Index.
"What I like most about this book is the way Preskill and Brookfield model their own ideas about narrative, listening and being open to the contributions of others. They are good story tellers and have the ability to bring the personality and essence of their leaders to the reader.
It is both a thought provoking book and a practical guide. It gives models, but urges us to reflect and analyze our own experiences. It is definitely grounded in adult learning principles, and pushes the limits of our current thinking. I will definitely introduce this model, Preskill and Brookfield's ideas, to my doctoral students this fall. How could I not?"
—The National Teaching and Learning Forum