Leg Ulcer Management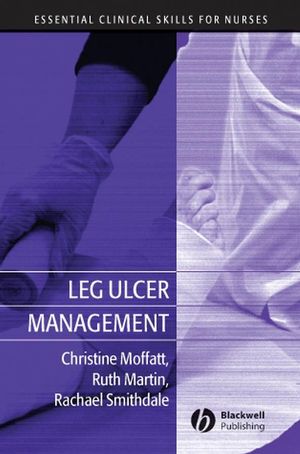 Leg Ulcer Management
ISBN: 978-1-405-13476-7 May 2007 Wiley-Blackwell 440 Pages
Description
Leg Ulcer Management provides a practical and accessible guide for nurses treating patients with leg ulceration. It examines ulcer types and causes of leg ulceration and draws upon international position statements on wound pain, wound bed preparation, wound infection and compression therapy to provide guidelines for effective, evidence-based care and improve concordance in leg ulcer management.


Leg Ulcer Management addresses background anatomy and physiology, assessment, pain management, psychological impact and adjunctive therapies. Each chapter includes learning outcomes, procedures and competencies, case studies and clinical scenarios.
Ch 1 Introduction.
Ch 2 Causes of Leg Ulceration.
Ch 3 An assessment framework.
Ch 4 Understanding non-invasive vascular assessment.
Ch 5 Assessment and management of pain.
Ch 6 The psychological impact of leg ulceration.
Ch 7 Improving concordance in leg ulcer management.
Ch 8 Wound bed preparation.
Ch 9 Wound infection.
Ch 10 Compression therapy.
Ch 11 Venous ulceration.
Ch 12 Ischaemic ulceration.
Ch 13 Diabetic foot ulceration.
Ch 14 Mixed aetiology ulceration.
Ch 15 Adjunctive and novel therapies
"I cannot fault the content and I will be recommending it to all the nurses in my clinical area."
Nursing Times, 2 Oct 2007
* In Essential Clinical Skills for Nurses series
* Evidence-based, accessible practical guide
* Addresses management and treatment of leg ulcers
* Explores challenges in clinical practice
* Examines ways of improving concordance in leg ulcer management.