Leisure and Ancient Rome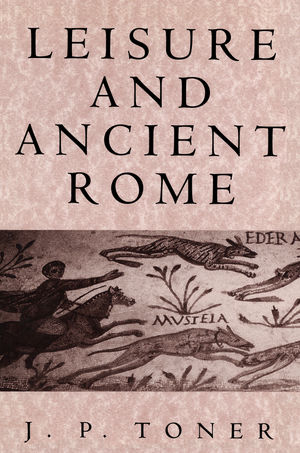 Leisure and Ancient Rome
ISBN: 978-0-745-62198-2 October 1998 Polity 208 Pages
Description
In this book Toner offers a new way of looking at Roman society at all levels, not just among the elite, by examining the imperial games and the baths as well as gambling, the taverns, theatre and carnivals.
Table of contents
List of Plates.
Preface.
Texts and Abbreviations.
1. History, Leisure, and Ancient Rome.
2. Leisure.
3. Definitions.
4. Leisure and Otium. .
5. Blood, Swea, and Charioteers: The Imperial Games.
6. The Baths.
7. Goodbye to Gravitas: Popular Culture and Leisure.
8. Gambling.
9. Sex and the Problematization of Leisure.
10. Leisure and the Dialectic of Rome.
11. Epilogue: History, Historicism and Relativism.
Notes.
Bibliography.
Index.
Reviews
"Toner's book is at its best in discussing the leisure of the poor. Toner offers an illuminating study of the cultural significance of betting, with reference both to the circus and to other forms of gambling." The Classical Review
What's New
* This book provides the first sustained account of the nature of leisure in ancient Rome.
* It examines largely ignored aspects of Roman life such as gambling, taverns, prostitution and bathing.
* Very up-to-date in terms of broader debates in history and historiography, drawing on well known authors such as Shama and Geertz to re-examine a central dimension of Roman social life.