Let's Drink to your Health: A Self-Help Guide to Sensible Drinking, 2nd Edition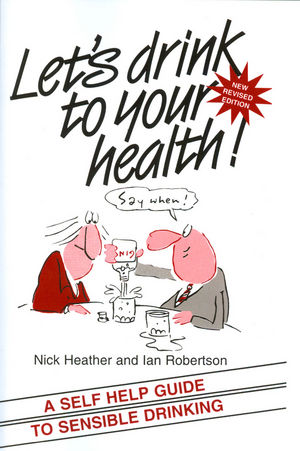 Let's Drink to your Health: A Self-Help Guide to Sensible Drinking, 2nd Edition
ISBN: 978-1-854-33206-6 April 1996 Wiley-Blackwell 164 Pages
Description
Designed for all those who, due to health or financial reasons, wish to cut down on their drinking. Useful advice to enable people to change their drinking patterns, a drinking diary and tips for drinking less are included.
Table of contents
1. Towards healthier drinking.
2. Why should I cut down?.
3. How does alcohol affect me?.
4. Alcohol and your health.
5. Women and alcohol.
6. Why do I drink?.
7. Alternatives to drinking.
Reviews
Review of first edition:
'General practitioners can recommend this book with confidence to patients who need to reduce but not give up their drinking.'

Journal of the Royal College of General Practitioners.

<!--end-->