Leveraging the Impact of 360-degree Feedback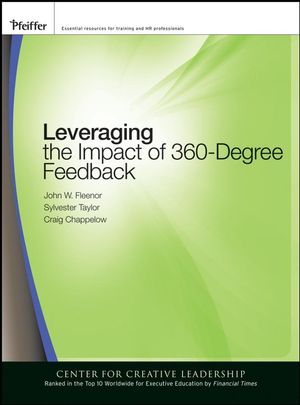 Leveraging the Impact of 360-degree Feedback
ISBN: 978-0-470-26261-0 March 2008 Pfeiffer 128 Pages
Description
Leveraging the Impact of 360-Degree Feedback is a hands-on guide for implementing and maintaining effective 360-degree feedback as part of learning and development initiatives. Written for professionals who work inside organizations and for consultants working with clients, the book draws on a proven ten-step program and lessons learned over the past twenty years of research and practice. The authors present step-by-step suggestions for the successful implementation of 360-degree feedback as well as a collection of best practices that the Center for Creative Leadership has observed and tested with their broad base of clients.
Acknowledgments.
Introduction.
Chapter 1. The Purpose and Uses of 360-Degree Feedback.
Chapter 2. Implementing a 360-Degree Feedback Process.
Chapter 3. Delivering Feedback.
Chapter 4. Ensuring 360-Degree Feedback Success.
Chapter 5. Current Issues and Future Directions for 360-Degree Feedback.
Appendix A. Sample Presentation for Orientation Session.
Appendix B: Glossary of 360-Degree Feedback Terms.
References.
Recommended Resources.
About the Authors.