Life's Other Secret: The New Mathematics of the Living World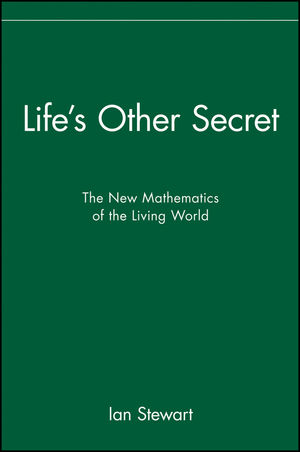 Life's Other Secret: The New Mathematics of the Living World
ISBN: 978-0-471-29651-5
Jan 1999
285 pages
Description
"Stewart writes with such compelling clarity that general readers can share in the intellectual daring of his perspective."—Booklist An invitation to a hidden world In Life's Other Secret, mathematician and award-winning science writer Ian Stewart reveals the way mathematics describes the origin, structure, and evolution of life. Featuring a sumptuous gallery of color illustrations demonstrating nature's intricate wonders, here is an intriguing invitation to enter a world deeper than DNA, a world where number series bloom in springtime and equations gallop across the plains. From the latest theory of how life started to the rules governing the shapes into which animals grow to the ancient patterns of evolution, Stewart illuminates the fundamental forces that shape our world.
What Is Life?
Before Life Began.
The Frozen Accident.
The Oxygen Menace.
Artificial Life.
Flowers for Fibonacci.
Morphogens and Mona Lisas.
The Peacock's Tale.
Walk on the Wild Side.
An Exaltation of Boids.
Reef Wars.
In Search of Secrets.
Notes.
Further Reading.
Credits.
Index.