Lifestyle Nutrition: Part of the Lifestyle Medicine Series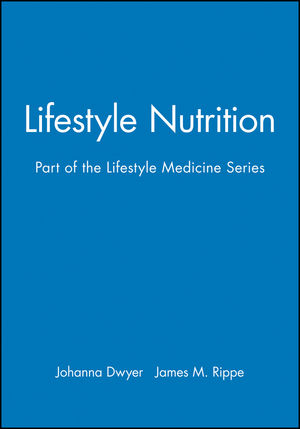 Lifestyle Nutrition: Part of the Lifestyle Medicine Series
ISBN: 978-0-632-04548-8
Dec 2000
256 pages
Description
Lifestyle Nutrition provides an excellent overview of nutritional guidelines for clinicians, and imparts fundamental information for basic counseling and treatment of patients.
Chapter 1: Healthy People 2010: Nutrition Objectives for the Nation as It Reaches the Third Millennium.
Chapter 2: Nutritional Considerations for the Active Adolescent.
Chapter 3: Optimal Nutrition for the Mature Adult in Health and Disease.
Chapter 4: Nutrition 101: The Concept of Nutritional Status and Guides for Nutrient Intakes, Eating Patterns, and Nutrition.
Chapter 5: Nutrition for Elite Athletes.
Chapter 6: Communicating the Message About Sound Nutrition and Other Health Lifestyle Practices: Challenges and Opportunities
On Lifestyle Medicine, by James Rippe: "...one of the most useful texts on my shelf...the book's depth and focus are remarkable..." "The chapters are scientifically sound, balanced, and informative and eliminate many of the biases surrounding lifestyle issues often found in the lay press...I highly recommend it for your reference shelf."
-Journal of the American Medical Association
* Emphasizes nutrition as a major element of good health
* Focuses on diet as preventative medicine
* Includes ample tables and graphs which show epidemiologic and statistical guidelines for nutritional advice to patients