Lingüística aplicada: A la Enseñanza del Español a Anglohablantes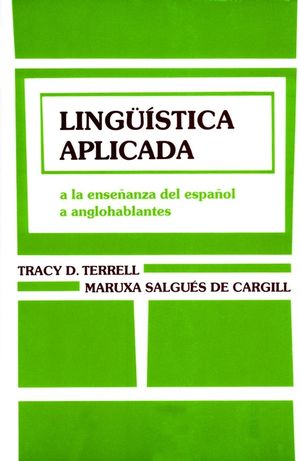 Lingüística aplicada: A la Enseñanza del Español a Anglohablantes
ISBN: 978-0-471-03946-4
Mar 1979
232 pages
Description
Written in clear and simple Spanish, this book introduces the grammatical and phonetical systems of Spanish by means of a contrastive analysis of Spanish and English. Presents a systems analysis to be used as a basis for error analysis in the classroom. Briefly outlines a model of language acquisition and discusses the relationship between linguistic theory and teaching methodology. Gives overview of articulatory phonetics and contrasts Spanish phonetics with English; develops the system of phonological rules of Spanish; and treats the formation of the verb tense-mood system. Considers morphology of nouns and adjectives, some illustrative derivational processes and morphophonemic processes, form and syntax of pronouns, semantics and the function of the lexicon in language teaching, verb tenses and their semantic functions, and subjunctive and indicative moods. Also offers suggestions for the study of language and culture. Specific theoretical models are avoided. Includes both mechanical exercises and topics for discussion.
PRONUNCIACION.

Los sonidos del espa?ol.

Procesos fonologicos.

FORMACION DE PALABRAS.

La formacion verbal.

La formacion nominal y adjetival.

La formacion pronominal.

FORMACION DE LA ORCION.

El lexico: diferencias semanticas.

Los tiempos verbales.

Los modos verbales: indicativo y subjuntivo.

CULTURA Y LENGUAJE.

El lenguaje como vehiculo de cultura.

BIBLIOGRAFIA GENERAL.