Liquid Chromatography - Mass Spectrometry: An Introduction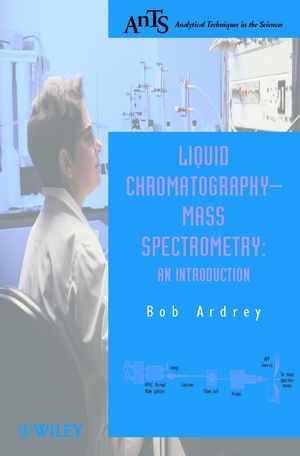 Liquid Chromatography - Mass Spectrometry: An Introduction
ISBN: 978-0-470-86217-9 July 2003 296 Pages
Description
First explaining the basic principles of liquid chromatography and mass spectrometry and then discussing the current applications and practical benefits of LC-MS, along with descriptions of the basic instrumentation, this title will prove to be the indispensable reference source for everyone wishing to use this increasingly important tandem technique.
* First book to concentrate on principles of LC-MS
* Explains principles of mass spectrometry and chromatography before moving on to LC-MS
* Describes instrumental aspects of LC-MS
* Discusses current applications of LC-MS and shows benefits of using this technique in practice
Series Preface.
Preface.
Acknowledgements.
Abbreviations, Acronyms and Symbols.
About the Author.
Introduction.
Liquid Chromatography.
Mass Spectrometry.
Interface Technology.
Applications of High Performance Liquid Chromatography - Mass Spectrometry.
Responses to Self-Assessment Questions.
Bibliography.
Glossary of Terms.
SI Units and Physical Constants.
Periodic Table.
Index.
"...should significantly enhance...understanding of the selected topic..." (THES Textbook Guide, 27 Feb 2004)
First book on LC-MS to concentrate on principles of LC-MS
Explains principles of mass spectrometry and chromatography separately before moving on to LC-MS - readers won't need to refer to separate texts on LC and MS.
Written in a style that aids comprehension for people studying alone
Describes instrumental aspects of LC-MS - useful for students who don't have access to an instrument
Discusses current applications of LC-MS - shows benefits of using this technique in practice.