Literature and Feminism: An Introduction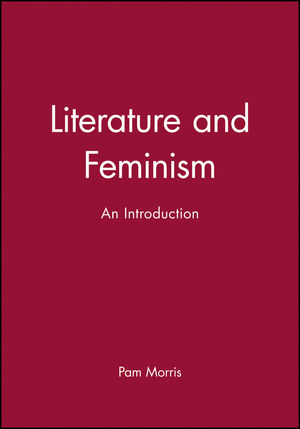 Literature and Feminism: An Introduction
ISBN: 978-0-631-18421-8
Sep 1993, Wiley-Blackwell
228 pages
Description
Literature and Feminism is an exemplary new introduction to feminist literary criticism and theory which assumes no previous knowledge of the field. Clear, informative and carefully structured, it provides a thorough guide to, and path through, one of the most important, but also most difficult, areas of contemporary literary studies.
Preface and Acknowledgements.
Introduction: Why 'literature and feminism'?.
Part I: Literature?.
1. Re-vision: Reading as a Woman.
2. Challenging the Canon and the Literary Establishment.
3. Writing by Women.
Part II:.
4. The Construction of Gender: Sigmund Freud and Jacques Lacan.
5. Writing as a Woman: Helen Cixous, Luce Irigaray and Ecriture Feminine.
6. Identities in Process: Poststructuralism, Julia Kristeva and Intertextuality.
7. A Return to Women in History: Lesbian, Black and Class.
Criticism.
Notes.
Glossary.
Bibliography.
Index
"A genuinely introductory account of feminist literary criticism and theory which will be of help to all students starting out on literary study."
Jennifer Birkett, University of Birmingham
"This book is suitable for first year students ... It presumes no prior knowledge, yet covers a wide range of material with admirable clarity and directness." Mary Eagleton, the University College of Ripon & York St John
"The pedagogical value of this book is enhanced by this style of presentation and the inclusion of lists of further reading and a glossary of terms ... Morris's book provides an informative introduction to feminist literary debates." Visions
Should become the standard introduction to feminist literary criticism and theory
Assumes no previous knowledge
Structured as a textbook, progressing in difficulty
Clear and comprehensible.