Lives of the Caesars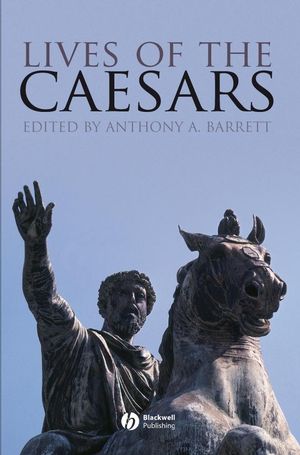 Lives of the Caesars
ISBN: 978-1-444-30296-7
Apr 2009, Wiley-Blackwell
344 pages
Description
Lives of the Caesars tells the stories of 12 of Rome's most fascinating and influential rulers, uncovering the unique features of their reigns which allowed them to earn their places in history.





A comprehensive and engaging account of the lives of the Caesars, who helped shaped one of the most significant periods in history

Each chapter entertainingly recounts the life and reign of a Roman emperor

Includes notorious leaders such as Nero and Caligula, as well as less famous ones like Diocletian and Vespasian

Includes illustrations, a timeline of Roman history, and a chart of dynasties
List of Illustrations.
Note on Contributors.
Aknowledgements.
Abbreviations.
Maps.
Family Trees.
Introduction.
Anthony A. Barrett.
I Augustus.
Werner Eck.
II Tiberius.
Greg Rowe.
III Caligula.
Anthony A. Barrett.
IV Claudius.
Donna W. Hurley.
V Nero.
Miriam Griffin.
VI Vespasian.
Barbara Levick.
VII Hadrian.
Mary T. Boatwright.
VIII Marcus Aurelius.
Anthony R. Birley.
IX Severus.
David Potter.
X Diocletian.
Simon Corcoran.
XI Constantine.
Noel Lenski.
XII Justinian.
Allan Evans.
Glossary of Roman Terms
"Anthony Barrett's well-chosen collection of essays on some of the most influential and charismatic emperors [is] welcome." (
Yorkshire Evening Post
, October 2008)
"A great treat for those who already know the general outline of the history of the Roman Empire. Excellent writers [and] well-planned. A coherent unit." (About.com)


A comprehensive and engaging account of the lives of the Caesars, who helped shaped one of the most significant periods in history

Each chapter entertainingly recounts the life and reign of a Roman emperor

Includes notorious leaders such as Nero and Caligula, as well as less famous ones like Diocletian and Vespasian

Includes illustrations, a timeline of Roman history, and a chart of dynasties