Living Happily Ever After: Putting Reality into Your Romance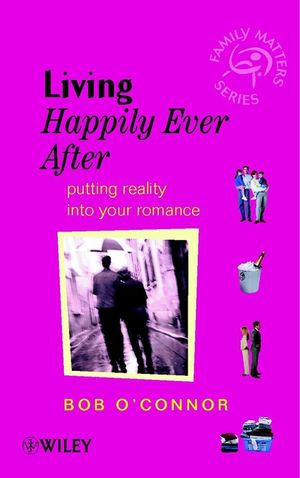 Living Happily Ever After: Putting Reality into Your Romance
ISBN: 978-0-470-85712-0 July 2003 374 Pages
Description
Most people want to believe that being together and loving each other are all that's needed to live happily ever after. If you understand what really loving each other means, it can be all you need. But first you must understand what love is, then make it happen.

Dr Bob O'Connor draws on his long experience of working with couples and families to show how problems with sex, money, household chores and child raising are often caused by the need for power and control. Living Happily Ever After incorporates a series of self-assessment 'Tests' and 'Things to Talk About' on issues such as:
* Am I still in love with my partner?
* Giving and getting
* Sexuality and sexual preferences
* What do you want from the relationship?
* Is there really a way to solve our problems?
By learning more about your own needs and desires and those of your partner, you will be able to help each other change and develop as your lives unfold.
Table of contents
About the Author.

Acknowledgements.

Solving the Problems You Have Now.


Introduction.

Planning for "Happily ever after".

Am I still "in love"?

In the Contract -
Who are You?

Understanding Our Adjustments.

The Psychological Contract in Marriage.

What Do You Want from Your Relationship?

Understanding the Sexual Contract.

Biological Forces and your Sexuality.

Effective Communication.

Problem Solving with Love and Respect.

Epilogue: Realistic Romance.

Index.
Reviews
"For those engaged in couple therapy of any form, this book provides good, valuable reading." (Sexual and Relationship Therapy, Vol.17, No.1, 2002)
"..this indispensable guide is grounded in empirical scientific research and packed with specific, hands-on strategies to help couples achieve the ultimate goal of living happily ever after.." (A BC Magazine, March/July 2002)
"…grounded in scientific research and packed with hands-on strategies…" (Stress News, April 2004)