Living with Arthritis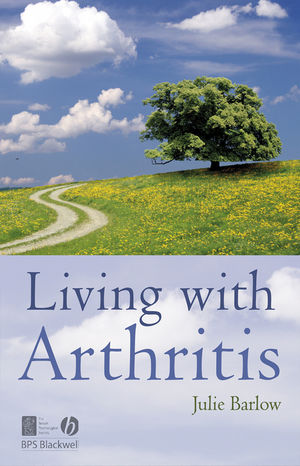 Living with Arthritis
ISBN: 978-1-444-30808-2 March 2009 Wiley-Blackwell 320 Pages
Description
Living with Arthritis
provides an overview of arthritis that is grounded in the realities of living with a long-term condition often characterised by pain, fatigue, physical limitations, anxiety or depression.
Arthritis is one of the most common, long-term conditions affecting millions of people worldwide
The book draws not only on the growing body of literature in psychosocial rheumatology, but also on Professor Barlow's own research
A substantial section devoted to interventions with a psychological basis
Table of contents
1. Introduction.
2. Arthritis and its treatment.
3. Psychological factors in onset, diagnosis and course of disease.
4. Life with arthritis.
5. The psychological impact on person and family.
6. The social impact on person and family.
7. Healthcare and disease management.
8. Psychological interventions.
9. Case studies.
10. Agenda
Features
Arthritis is one of the most common, long-term conditions affecting millions of people worldwide
Living with Arthritis provides an overview of arthritis that is grounded in the realities of living with a long-term condition often characterised by pain, fatigue, physical limitations, anxiety or depression
The book draws not only on the growing body of literature in psychosocial rheumatology, but also on Professor Barlow's own research
A substantial section devoted to interventions with a psychological basis