Living with Diabetes: The Diabetes UK Guide for those Treated with Insulin, New Edition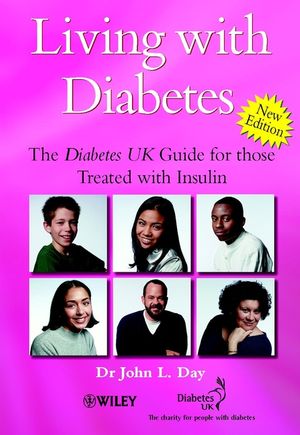 Living with Diabetes: The Diabetes UK Guide for those Treated with Insulin, New Edition
ISBN: 978-0-470-84526-4 May 2002 246 Pages
Description
In the Diabetes UK Guide for those treated with insulin you will find all the answer you need to understand and take control of your diabetes.
Knowing about diabetes is key to coping with it. Dr John Day, an outstanding authority in diabetes and an experienced doctor, clearly explains all the latest recommendations for healthy eating, exercise and medical treatment, helping people with diabetes to maximise their lifestyle while minimising their difficulties. Practical and realistic solutions to common problems are given.
People with diabetes and their relatives and friends will find this book an invaluable source of guidance and advice.
Introducing Diabetes

Type 1 (Insulin Dependent) Diabetes

Controlling Your Diabetes

Is Your Treatment Effective?

Keeping Good Control

Multiple Injection Treatment and the use of Insulin Pumps

What Can Go Wrong?

The Long-Term Effects of Diabetes and Your General Health

Sexual Relationships, Pregnancy, Parenthood and Contraception

Diabetes in Children and Adolescents

Diabetes and Your Daily Life

Diabetes UK
"...I would highly recommend to all interested patients and carers and which would be a very valuable addition to the departmental bookshelf." (Dietetics Today , September 2002)