Living with Life-Threatening Illness: A Guide for Patients, Their Families, and Caregivers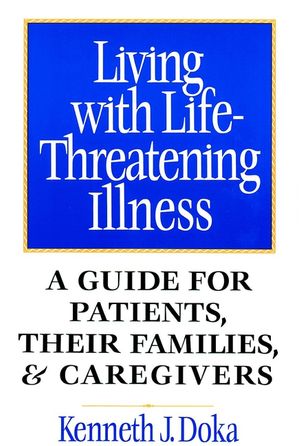 Living with Life-Threatening Illness: A Guide for Patients, Their Families, and Caregivers
ISBN: 978-0-787-94048-5
Jan 1998, Jossey-Bass
352 pages
Description
A hands-on guide for patients, families, and caregivers on how to live an affirming existence while facing the physical and spiritual traumas of life-threatening illness.

Every page of this book reveals the author's keen awareness of the challenges faced by patients, families, and caregivers dealing with life threatening illnesses. In page after page readers will discover clear, practical, and wise suggestions that are well grounded in personal experience. Don't we all know somebody who needs this book now?
--Robert Kastenbaum, Ph.D., Editor, Omega Journal of Death and Dying
Foreword by Charles A. Corr.

Responses to Life-Threatening Illness.

Understanding the Illness Experience.

Understanding the Road Before.

The Crisis of Diagnosis.

Living with Disease.

Coping with Recovery.

Facing the Crisis of Death.

Facing Illness as a Family.

Coping with Loss.

The Sensitive Caregiver.

Conclusion.

Appendix 1: Resources.

Appendix 2: Examples of Health Care Proxies and Living Wills.
"Every page of this book reveals the author's keen awareness of the challenges faced by patients, families, and caregivers dealing with life-threatening illnesses. Practical and wise suggestions that are well grounded in personal experience." (Robert Kastenbaum, Ph.D., Editor, Omega--Journal of Death and Dying)