Location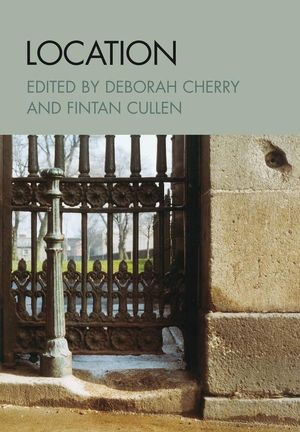 Location
ISBN: 978-1-405-14694-4
May 2007, Wiley-Blackwell
240 pages
Description
A collection of essays by art historians, anthropologists and commentators on contemporary visual culture on the theme of 'Location'.



Explores the theme of 'Location', including transatlantic exchanges and global connections, and the nature of hospitality that arises in acknowledging migration and diaspora

Questions how important location is in producing, understanding and curating art.

Contributors consider such topics as site-specificity, examinations of the trans-national/trans-cultural, how images/visual forms migrate, and the repositioning of ownership
On location: Deborah Cherry and Fintan Cullen.
The errant image: Rogier van derWeyden's Deposition from the Cross and its copies: Amy Powell.
Signposts of invention: artists' signatures in Italian Renaissance art: Patricia Rubin.
Locating 'China' in the arts of sixteenth-century Japan: Andrew M. Watsky.
Georgianism and the tenements, Dublin 1908–1926: Mark Crinson.
Statues in the square: hauntings at the heart of empire: Deborah Cherry.
The Buddha goes global: some thoughts towards a transnational art history: Clare Harris.
Rebecca Belmore and James Luna on location at Venice: the allegorical Indian redux: Charlotte Townsend-Gault.
Author biographies.
Index


Brings together a collection of essays by art historians, anthropologists and commentators on contemporary visual culture

Explores the theme of 'Location', including transatlantic exchanges and global connections, and the nature of hospitality that arises in acknowledging migration and diaspora

Questions how important location is in producing, understanding and curating art.

Contributors consider such topics as site-specificity, examinations of the trans-national/trans-cultural, how images/visual forms migrate, and the repositioning of ownership