Logistic Regression Using the SAS System: Theory and Application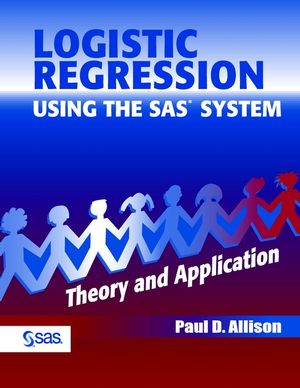 Logistic Regression Using the SAS System: Theory and Application
ISBN: 978-0-471-22175-3 December 2001 308 Pages
Description
Written in an informal and non-technical style, this book first explains the theory behind logistic regression and then shows how to implement it using the SAS System. Allison includes several detailed, real-world examples of the social sciences to provide readers with a better understanding of the material. He also explores the differences and similarities among the many generalizations of the logistic regression model.
Acknowledgments.

Chapter 1. Introduction.

Chapter 2. Binary Logit Analysis: Basics.

Chapter 3. Binary Logit Analysis: Details and Options.

Chapter 4. Logit Analysis of Contingency Tables.

Chapter 5. Multinomial Logit Analysis.

Chapter 6. Logit Analysis for Ordered Categories.

Chapter 7. Discrete Choice Analysis.

Chapter 8. Logit Analysis of Longitudinal and Other Clustered Data.

Chapter 9. Poisson Regression.

Chapter 10. Loglinear Analysis of Contigency Tables.

Appendix.

References.

Index.