Low-Noise Electronic System Design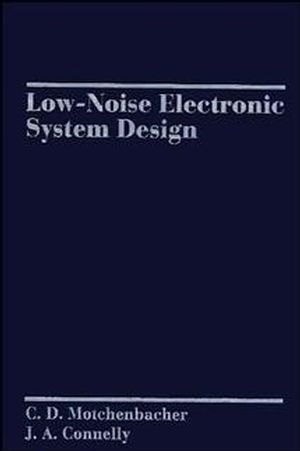 Low-Noise Electronic System Design
ISBN: 978-0-471-57742-3 June 1993 422 Pages
Description
Emphasizes IC design concepts with additional support for discrete design where necessary. Describes noise sources and models; addresses practical problems of circuit design for low noise using negative feedback, filtering, component noise, measurement techniques and instrumentation; gives numerous examples of practical amplifier designs. Five chapters cover the use of SPICE and PSpice for low noise analysis and design.
FUNDAMENTAL CONCEPTS.

Fundamental Noise Mechanisms.

Amplifier Noise Model.

Noise in Feedback Amplifiers.

NOISE MODELING.

CAD for Noise Analysis.

Noise in Bipolar Transistors.

Noise in Field Effect Transistors.

System Noise Modeling.

Sensors.

DESIGNING FOR LOW NOISE.

Low-Noise Design Methodology.

Amplifier Design.

Noise Analysis of D/A and A/D Converters.

LOW-NOISE DESIGN APPLICATIONS.

Noise in Passive Components.

Power Supplies and Voltage References.

Low-Noise Amplifier Design Examples.

Noise Measurement.

Appendices.

Index.