Lower Genital Tract Precancer: Colposcopy, Pathology and Treatment, 2nd Edition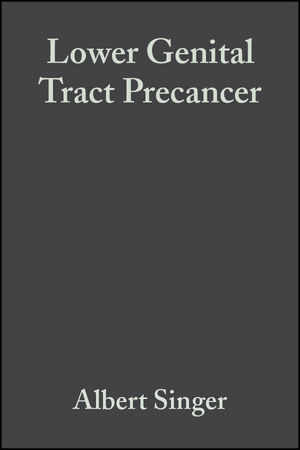 Lower Genital Tract Precancer: Colposcopy, Pathology and Treatment, 2nd Edition
ISBN: 978-0-470-76009-3 February 2008 Wiley-Blackwell 344 Pages
Description
The new Second Edition of Lower Genital Tract Precancer has been extensively revised and expanded to provide a definitive and contemporary reference on this subject. Providing a comprehensive examination of the applications and benefits of modern diagnostic and therapeutic practices in managing lesions of the female lower genital tract, the book is presented in a clear, easy-to-read style and is extensively illustrated. The text covers investigative procedures and techniques, reviews the normal and abnormal cervix and fully appraises the diagnosis and management of both benign and malignant lesions.


Vaginal, vulvular and perianal premalignant diseases are discused, and a separate section is devoted to those conditions which mimic, and can thus be confused with, precancer. A new section on AIDS has been included and an entire chapter on pathology is also incorporated.
Preface to Second Edition.
Preface to First Edition.
Acknowledgements.
1 The Histopathology of Anogenital Tract Neoplasia.
2 Human Papillomaviruses in Pathogenesis of Lower Genital Tract Neoplasia.
3 Examination for Cervical Precancer.
4 Colposcopy of the Normal Cervix.
5 Cytology and Screening for Cervical Precancer.
6 Diagnosis of Cervical Precancer.
7 Management of Cervical Precancer.
8 Vaginal Intraepithelial Neoplasia.
9 Vulvar Intraepithelial Neoplasia.
10 Perianal and Anal Intraepithelial Neoplasia.
11 Genital Tract Adenosis.
12 Infective and Other Conditions Causing Confusion in Diagnosis of Lower Genital Tract Precancer.
Index.
" The authors are to be congratulated on producing this fine reference text book, a useful addition to the library of both the novice and expert colposcopist." (Australian & New Zealand Journal of Obstetrics & Gynaecology)
The only text to integrate cervical cancer screening with other malignancies of the lower genital tract which can be detected at the same examination


The definitive, illustrated reference to modern diagnostic and therapeutic practices in the management of any and every precancerous condition of the femal lower genital tract


Offers detailed presentations of normal and abnormal conditions to assist in recognition and diagnosis of benign and malignant lesions


Includes a section which presents conditions that mimic and thus can be mistaken for precancer


Clear and accessible textual presentation is balanced and complemented by some 722 full-colour illustrations and line drawings