Luther's Theology of the Cross: Martin Luther's Theological Breakthrough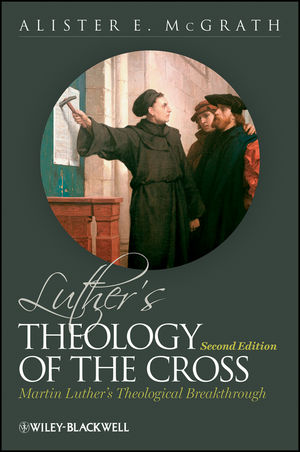 Luther's Theology of the Cross: Martin Luther's Theological Breakthrough
ISBN: 978-0-631-17549-0
Jan 1991, Wiley-Blackwell
208 pages
Description
This book presents the most detailed examination in English to date of Luther's theological breakthrough, together with a wealth of information concerning the theological development of the young Luther in its late medieval context.
Introduction.
Part I: The Background: Luther as a Late Medieval Theologian, 1509-14:.
1. The Dawn of the Reformation at Wittenberg.
2. Headwaters of the Reformation at Wittenberg.
3. Luther as a Late Medieval Theologian.
Part II: The Breakthrough: Luther in Transition, 1514-19:.
4. Mira et nova diffinitio inustitiae: Luther's Discovery of the Righteousness of God.
5. Crux sola est nostra theologia: The Emergence of the Theology of the Cross, 1514-19.
6. The Origins and Significance of the Theology of the Cross.
Select Bibliography.
Glossary of Theological Terms.
Index.
"McGrath has made a major contribution to this problem of Luther studies by his learned, lucid and informative book."
Journal of Theological Studies
.
"It is refreshing to turn to Alister McGrath's study, Luther's Theology of the Cross, and to see how a work which is uncompromisingly theological in its focus can be rigorously historical throughout ... a work of impressive scholarship distinguished at the same time by a clarity of expression all too rare in books of this kind ... McGrath's magisterial study ... brings the most traditional of themes into fresh historical focus." Journal of Ecclesiastical History.

"A study of the first rank." Choice.

"Is a major study of Luther's theology, and ought to be consulted by everyone teaching the Reformation, and by Luther scholars in particular. An impressive achievement at the level of theological sophistication that has established McGrath as one of the pre-eminent Luther scolars. Its arguments are very tight and it displays a complete mastery of Luther scholarship." Journal of Religious History.


Clarity combined with great scholarship and erudition.


Subject of central importance to theology.


Author has an excellent reputation.