Machine Learning: Topics and Techniques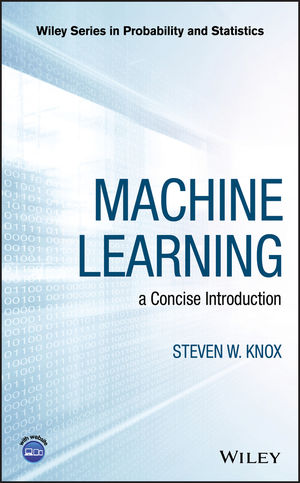 Machine Learning: Topics and Techniques
ISBN: 978-1-119-43898-4
Mar 2018
328 pages
Product not available for purchase
Description
An introduction to machine learning that includes the fundamental techniques, methods, and applications
Machine Learning: a Concise Introduction offers a comprehensive introduction to the core concepts, approaches, and applications of machine learning. The author—a noted expert in the field—presents a number of problems which machine learning methods can solve, and includes the fundamental ideas and terminology used to describe these problems and their solutions. Various methods for classification, grouped according to how they approach the problem are also presented. The text contains an essential discussion on bias-variance trade-off that helps with an understanding of the design principles behind ensemble methods. Machine Learning: a Concise Introduction also includes a variety of ensemble methods and concludes with methods for risk estimation and model selection. This important resource:
Includes techniques that can be implemented with knowledge of mid-level programming language
Offers opportunities for hands-on experience based on the methods covered in the core material
Presents R source code which illustrates how to apply and interpret many of the classification methods
Contains useful information for effectively communicating with clients
A volume in the popular Wiley Series in Probability and Statistics, Machine Learning: a Concise Introduction offers the practical information needed for an understanding of the methods and application of machine learning.