Magnetic Disk Drive Technology : Heads, Media, Channel, Interfaces, and Integration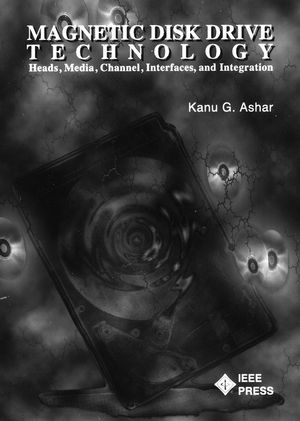 Magnetic Disk Drive Technology : Heads, Media, Channel, Interfaces, and Integration
ISBN: 978-0-780-31083-4
Sep 1996, Wiley-IEEE Press
368 pages
Description
This book will take you from basic academic knowledge about magnetics to a proficient understanding of the most recent advances in the technology. This book offers the latest information about disk technology, including: the fundamentals of magnetics, MIG heads, thin film heads, magnetoresistive heads, thin film media, electrical and mechanical integration of these components into a drive, and how to record writing and reading processes magnetically. You'll also learn about giant magnetoresistance, contact recording, and future disk drive industry developments. MAGNETIC DISK DRIVE TECHNOLOGY is an excellent guide for practitioners, researchers, and recent graduate engineers in the field of magnetics.
Preface.

Acknowledgments.

List of Symbols, Abbreviations, and Formulas.

Introduction.

The Fundamentals of Magnetism (James C. Suits).

Disk Drive Magnetic Recording.

Ferrite and MIG Heads.

Thin Film Heads.

MR Heads.

Thin Film Media.

Recording Channel.

Magnetic Disk Recording Integration.

Head-Disk Interface (Roger F. Hoyt).

Future Trends in Technology.

Index.

Author's Biography.