Make Your Own Jewish Wedding: How to Create a Ritual That Expresses Your True Selves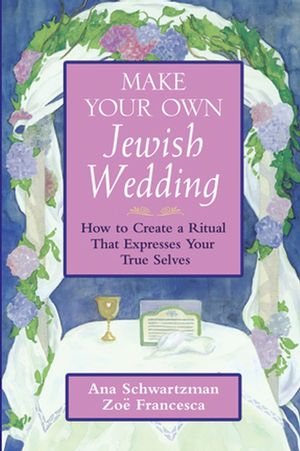 Make Your Own Jewish Wedding: How to Create a Ritual That Expresses Your True Selves
ISBN: 978-0-787-97079-6
Sep 2004, Jossey-Bass
208 pages
Description
Planning your Jewish wedding? Here is your wise, warm, practical, and invaluable guide to all the personal choices that will express you and your partner's unique qualities and deepest feelings about this wonderful celebration. Most importantly, through tips and stories, this guide to modern Jewish weddings helps you to incorporate your heritage and evaluate your priorities while preserving the essential meaning and integrity of the event for you as a couple.
Acknowledgments.
Introduction.
1. Looking at Yourselves: Personal Backgrounds, Experiences, and Politics.
2. Learning the Basics: Elements of a Jewish Wedding.
3. Reflecting on Tradition: Jewish Diversity.
4. Expressing Yourselves: How to Celebrate Your Uniqueness.
5. Planning the Engagement: Prenuptial Preparation and Ritual.
6. Creating Your Wedding Day: Choices That Reflect Who You Are.
7. Enjoying the Festivities: Your Reception and Beyond.
Glossary.
References.
Resources.
Selected Blessings and Prayers.
The Authors.