Management Accounting in Health Care Organizations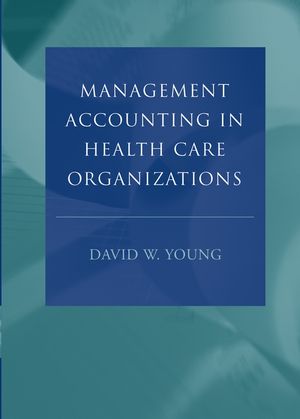 Management Accounting in Health Care Organizations
ISBN: 978-0-787-97293-6 January 2004 Jossey-Bass 512 Pages
Description
Management Accounting in Health Care Organizations offers an introduction to the subject of management accounting and provides a user-oriented approach to the concepts and techniques students need in order to understand management accounting in a health care context. This volume includes the information needed to master the basics of full-cost accounting, differential cost accounting, and responsibility accounting. It describes the uses and limitations of management accounting and the common accounting pitfalls managers face when making routine health care management decisions. This important text is formatted to provide an interactive learning approach. Students prepare answers to problems as they appear throughout each chapter and analyze one or more practice cases at the end of the chapter. Each chapter's practice case is followed by several cases that can be assigned for analysis and discussion in the classroom setting.
Table of contents
Chapter 1 Essentials Of Cost Accounting
Use Of Cost Information
Issues To Consider In Calculating Costs
Resource Usage: A Conceptual Framework
The Cost Accounting Methodology
Effect Of The Cost Accounting Methodology On Pricing Decisions
Full Cost Accounting And Third-Party Reimbursement
Summary Of Cost Accounting Choices
Appendix. The Reciprocal Method Of Cost Allocation
Practice Case: Mossy Bog Laboratories
Chapter 2 Differential Cost Accounting
The Nature Of Costs
The Differential Cost Concept
The Concept Of Contribution
Sunk Costs
Non-Quantitative Considerations
The Role Of Allocated Overhead
Cost-Volume-Profit Analysis
Special Considerations In Cost-Volume-Profit Analysis
Practice Case: Narcolarm, Inc.
Chapter 3. Absorption Costing
Health Care's Second Stage Dilemma
A Functional Classification Of Manufacturing Costs
Computing Cost Of Goods Sold
The Overhead Rate
Overhead Variances
Managerial Uses Of Overhead Variances
Practice Case: Crimson Chair Company.
Chapter 4. Activity-Based Costing And Variable Costing
Activity-Based Costing
Cost Drivers In Other Health Care Settings
Absorption Costing Vs. Variable Costing
Practice Case Lincoln Dietary Department
Chapter 5. Responsibility Accounting: An Overview
Cost Accounting And Responsibility Accounting
Responsibility Accounting Systems Defined
The Responsibility Accounting Structure
The Management Control Process
Summary: Making Profit Centers Work
Practice Case: Valley Hospital
Chapter 6. Programming And Budgeting
Capital Budgeting
Operational Budgeting
Budgeting Misfits
Toward More Effective Budgeting
Appendix. The Concept Of Present Value
Practice Case A: Erie Hospital
Practice Case B: Los Reyes Hospital (A)
Chapter 7. Measuring And Reporting
The Measurement Phase
Measuring And Reporting Techniques
The Reporting Process
Measuring And Reporting Non-Financial Information
Criteria For A Good Responsibility Accounting System
Appendix. Developing A Spidergram
Practice Case: Oak Street Nursing Home
Chapter 8. Implementing A New Responsibility Accounting System
Key Characteristics Of A Good Responsibility Accounting System
The Responsibility Accounting Context
Managing The Change Effort
Case 8-1 The Robert Wood Johnson Medical School
Case 8-2 Southern State University Health System
Case 8-3 Hillside Hospital
Case 8-4 Fletcher Allen Health Care
Appendix: Solutions To Practice Cases
Glossary Of Selected Terms And Concepts Used In This Book