Managing Cash Flow: An Operational Focus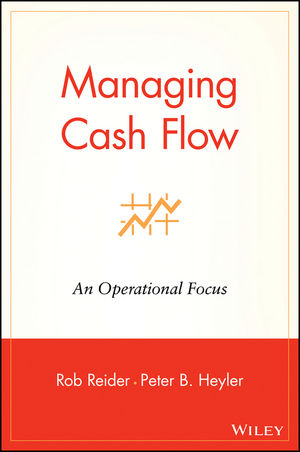 Managing Cash Flow: An Operational Focus
ISBN: 978-0-471-45470-0 February 2003 352 Pages
Description
Provides the tool necessary to determine and evaluate the effectiveness of a corporation's management of cash.
Examines how operational activities can affect cash flow management.
Shows how effective cash flow management can improve corporate performance and increase shareholder value.
Provides an overview of cash management techniques.
About the Authors.
Acknowledgments.
Introduction.
Understanding Cash Management.
Managing Cash Flow—Receipts and Disbursements.
Planning and Budgeting.
Analyzing the Sales Function.
Cost Reduction Analysis Procedures.
Analyzing Non-Value-Added Functions.
Investing, Financing, and Borrowing.
Planning Cash Flow.
Controlling and Analyzing Cash Flow.
Afterword.
Appendix A—Case Study: Managing Cash Flow.
Appendix B—Cash Conservation Checklist.
Index.