Managing Collective Investment Funds, 2nd Edition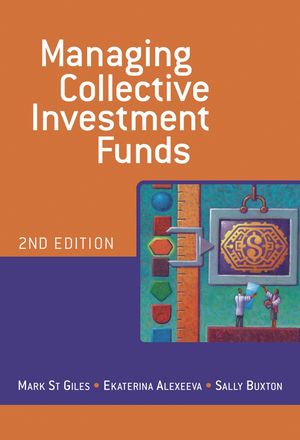 Managing Collective Investment Funds, 2nd Edition
ISBN: 978-0-470-85696-3
Jan 2005
390 pages
Description
Managing Collective Investment Funds is a practical introduction to collective investment funds and their management, drawing on the experience of the authors in both developed and emerging markets. It identifies best practice internationally and also highlights the challenges of regulating and operating collective investment funds in new and emerging markets and explores how these can be met.

Written for practitioners and regulators new to the collective investment funds business, it explores every aspect of a fund's structure and operation: from how it is valued and priced through to the importance of its regulatory, fiscal and accounting regimes and finally the effect these can have on market development.
Provides a comprehensive review of collective investment fund operations
Examines key factors in building a successful investment fund business
Contains practical examples, questions and case studies illustrating current developments in the industry worldwide

Preface.
About the Authors.
1. Why Enter the Business.
2. Key Functions, Roles and Responsibilities.
3. Main fund Structures.
4. Regulation.
5. Investment Management.
6. Fund Performance.
7. Valuation.
8. Charges.
9. Pricing.
10. Issue and Redemption.
11. Marketing Activities.
12. Fund Distribution.
13. Fund-related Communication.
14. Product Development.
15. Fund Accounting Standards.
16. Fund Taxation.
17. Fund Governance.
18. Managing the Business.
Concluding Note.
Self-test Questions.
Answers.
Reference.
Index.
"…comprehensive in its scope and uses examples of US as well as UK and European practice…" (Investment & Pensions October 2003)