Managing Commodity Risk: Using Commodity Futures and Options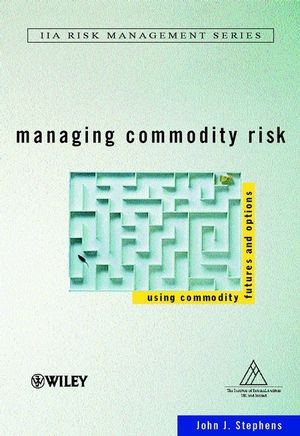 Managing Commodity Risk: Using Commodity Futures and Options
ISBN: 978-0-471-86625-1 December 2000 240 Pages
Description
Managing Commodity Risk is a clear and practical guide to managing commodity risk and explains how the commodity futures markets can be used to the manager's advantage.

Beginning with a general overview of the definitions, processes and procedures, the book then explains in detail each of the individual approaches and looks at topics such as the commodity markets and their instruments, hedging with commodity futures and options and commodity futures exchanges. There is a checklist with key issues and approaches raised at the end of each chapter.

This book is a practical primer for business managers who wish to manage and minimise the risk within their own industry.
Table of contents
List of Tables.

Commodity Risk, Commodity Futures and the Management Function.

The Commodity Markets and Their Instruments.

Commodity Futures Exchanges.

Mechanics of the Marketplace.

Hedging with Commodity Futures and Options -
The User's Hedge.

Hedging with Commodity Futures and Options -
The Producer's Hedge.

Creative Commodity Risk Management.

Index.