Managing Contaminated Sites: Problem Diagnosis and Development of Site Restoration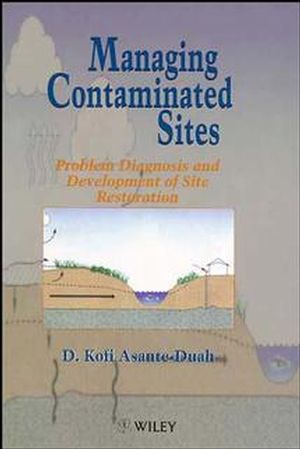 Managing Contaminated Sites: Problem Diagnosis and Development of Site Restoration
ISBN: 978-0-471-96633-3 February 1997 254 Pages
Description
Contaminated sites and facilities may pose significant risks to the local populations because of the potential health and environmental effects associated with environmental contamination problems. Also affected are property owners and financiers due to reduced property values and possible financial liabilities. The effective management of contaminated sites is therefore an important environmental issue, requiring careful planning. This book addresses the issues relevant to the investigation and management of contaminated sites, emphasising problem diagnosis/characterisation and the development of site restoration/corrective action programs. The book focuses on methodologies that will allow scientifically justifiable/defensible, technically feasible, and economically viable corrective action assessment and response decisions to be made. This includes methods for developing effectual site restoration tasks, methods for evaluating the progress of corrective action programs, and the application of risk assessment methods as a decision-making tool. The goal of the book is to synthesise technically sound principles and techniques that can be applied globally to contaminated sites in different regions of the world.
Table of contents
PROBLEM DIAGNOSIS.

Investigating Potentially Contaminated Sites.

Contaminant Fate and Transport in the Environment.

Conceptualization of Contaminated Sites.

Elements of a Site Characterization Activity.

Risk Assessment as a Diagnostic Tool.

DEVELOPMENT OF SITE RESTORATION.

Development of Risk-Based Site Restoration Goals.

Site Restoration Techniques.

Corrective Measure Evaluation Tools.

Evaluation of Site Restoration Options.

Development of a Site Restoration Plan for a Contaminated SiteProblem: An Illustrative Example.

Design of Corrective Action Response Programs.

Additional Bibliography.

Recommended Scientific Journals.

Appendices.

Index.