Managing Food Industry Waste: Common Sense Methods for Food Processors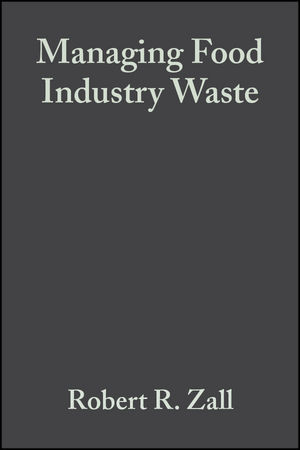 Managing Food Industry Waste: Common Sense Methods for Food Processors
ISBN: 978-0-813-80631-0
Jan 2004
200 pages
Product not available for purchase
Description
In Managing Food Industry Waste: Common Sense Methods for Food Processors, waste management expert Robert Zall shares his philosophy and techniques for monitoring and accounting for food processing wastage. The text shows food processing managers how much of the waste now being generated can become a managed resource for producing economic credits. Drawing on his forty years of experience in managing waste, Zall explains how to identify the actual losses sent to drains and sewage treatment plants, how to pinpoint which unit processes generate these losses, and how to uncover hidden losses previously dismissed as "materials unaccounted for." An extra feature of the book is a Self-Test covering waste treatment technology, ideal for students or new employees studying waste management. Also included is a Glossary of terms used in water and waste management. Managing Food Industry Waste is a highly readable management tool filled with invaluable waste management concepts and practical methods to implement them.
Buy Both and Save 25%!
Original Price:$412.95
Purchased together:$309.71
save $103.24
Cannot be combined with any other offers.
Preface.
Introduction: Waste Control Philosophy.
Chapter 1. Who Is Watching the Store?.
Chapter 2. Why Waste Flows Need to Be Inventoried.
Chapter 3. In-Plant Monitoring.
Chapter 4. How to Carry Out a Management Scheme.
Chapter 5. Product Loss and Dollar Equivalents.
Chapter 6. Improving the System.
Chapter 7. Management Tools.
Chapter 8. Converting Costs into Credits.
Chapter 9. Economics of Managing Food-Processing Waste.
Chapter 10. Training.
Chapter 11. Unconventional Techniques to Deal with Waste Recovery or Treatment Schemes.
Chapter 12. Layman's Overview of Treating Waste, Wastewater, and Solid Waste.
Chapter 13. How to Seek and Gain Help to Solve Waste Problems.
Chapter 14. Self-Test.
Appendix: Answers to Examination.
Glossary.
""Managing waste is, we all know by now, a global problem with few answers… The author spent 40 years managing waste… The big question: where to dump this toxic waste… alone is a reason to read this detailed and alarming content… there is an excellent glossary as well as a series of examination questions and, thank goodness, answers. Now read more yourself!""
Dr Aubrey Parsons
(
Food and Beverage Reporter
, April 2006)
""Overall, this book, by its title alone, should be a very interesting topic for the food industry."" (International Journal of Dairy Technology, 2006)

""This book is not about advanced technology - it is about the practical steps that even the smallest producer can take in order to minimize waste formation and thus minimize the cost of waste disposal.
For this reader the book serves a valuable function in its various reminders of where simple solutions can be applied to reduce costs at the same time as benefiting the environment.
Who should read this book? It would certainly be instructive for anyone in the field who has been commissioned to investigate waste management."" (IChemE Food and Drink Subject Group Newsletter, 2005)