Managing Like a Man: Women and Men in Corporate Management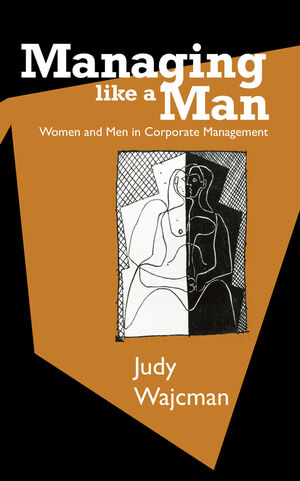 Managing Like a Man: Women and Men in Corporate Management
ISBN: 978-0-745-66896-3 May 2013 Polity 192 Pages
Download Product Flyer
Download Product Flyer
Download Product Flyer is to download PDF in new tab. This is a dummy description. Download Product Flyer is to download PDF in new tab. This is a dummy description. Download Product Flyer is to download PDF in new tab. This is a dummy description. Download Product Flyer is to download PDF in new tab. This is a dummy description.
Description
"Why can't a man be more like a woman?" seems to be the catchcry of modern management gurus. They claim to be revaluing feminine "soft" skills as qualities necessary for corporate success. This book looks behind the rhetoric and investigates the gender relations of senior management in a post-equal opportunities world.
The proportion of women managers has risen dramatically in the last twenty years, yet there are still very few women "getting to the top". Based on a major study of five multinational corporations with model equality policies, this book takes a critical look at women's and men's experience in a changing corporate climate. Wajcman brings to bear feminist theories on equality and difference in employment, together with organisational analysis, in her assessment of whether women really do bring a distinct feminine style of management to tomorrow's organisations. The main focus is on the process of masculine organizational culture that sexualizes women and excludes them from senior management.
But how comfortable are men with the masculinity of management? This book presents fascinating material on the private lives of managers and looks at the interconnections between home and work for men as well as women. The author reveals how relations between the sexes are negotiated in the corridors of power and at the kitchen sink.
The book will be of interest to undergraduates, postgraduates and academics in the fields of sociology, gender studies and management.
Table of contents
Introduction.
1. Sex Equality in Organizations.
2. The Gender Relations of Management.
3. It's Hard to be Soft: Is Management Style Gendered?.
4. The Corporate Career: 'Why Can't a Woman be More like a Man?'.
5. Personal Management: Sexuality and Workplace Relationships.
6. Managing Home Life.
Conclusion.
Bibliography.
Index.
Reviews
"This is an absorbing analysis of women's and men's managerial careers in leading-edge multinational firms. Judy Wajcman locates her study in an admirably thorough discussion of feminist and management theory and empirical research. The book is filled with fascinating and important insights. Her own study shows how managerial work is still based on assumptions that managers are men and that work should be organized in ways that exclude those who assume family and other responsibilities outside of work. The book is a delight to read and a real contribution to understanding the complex ties between gender, work and organizations."
Joan Acker, University of Oregon
"This is a challenging book, posing uncomfortable questions which are argued coherently through a broad-ranging analysis of labour markets, managerial work and home lives. Judy Wajcman rejects current rhetorics about changing models of management automatically opening career paths for women, gender neutrality in selection processes, diversity as an equality strategy and much more. Her persistent scepticism might unsettle some people, but it certainly deserves attention. The case study data offers valuable textured support for the book's analysis." Judi Marshall, University of Bath
Features
A unique approach to the study of management from a sociological and feminist perspective
The book provides new empirical material on the experience of both men and women managers whereas previous studies have tended to focus exclusively on women
It combines studies of gender relations in the workplace and the home looking at the interconnectedness between home and work.