Managing Retail Consumption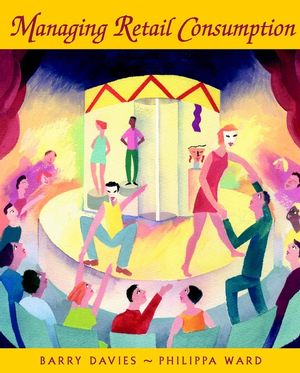 Managing Retail Consumption
ISBN: 978-0-471-48912-2
Mar 2002
370 pages
Description
Managing Retail Consumption locates retailing in its social context and develops the position that retailing can be regarded as a site of consumption, identity creation and pleasure.  It develops a consumption perspective, which provides a balanced approach between management and the social sciences.  The consumption perspective considers the way retail sites are created or manipulated with a view to understanding the interplay between the provider's requirements and the consumer's ability to manage, structure and edit their repertoire of responses.
Preface

Acknowledgment

Introduction

PART 1 INTRODUCTION AND CONTEXT : THE ROLE AND HISTORY OF RETAIL CONSUMPTION

Retailing History

The Birth of Modern Consumption

Consumption, Signs and Symbols

PART 2 MANAGEMENT OF THE ARENA OF RETAIL CONSUMPTION

A Dramaturgical View-Elements of the Drama: A Question of Perspective

The Servuction Model and its Extensions

The Physical Environment

Merchandise

Atmosphere and Image

The Social Dimension

The Temporal Dimension

Customers' Psychological State

PART 3 THE RETAIL ENTERPRISE IN CONTEXT

The Strategic Context

Service Characteristics and Context

The Locational Context

The Social and Ecological Context

PART 4 THE RETAIL FUTURE

Conclusions and Prognosis

Index
"…this book is well presented and offers some vignette type cases to support learning…" (The Marketing Review, Winter 2002)
Looks a how retailing works and examines the narrative nature of retailing: how it can tell a story, be playful, and form a major element in the consideration of the management of retail operations.

Examines retailing in its social context including examples and cases of numerous well-known companies, eg, Tesco, Next and Galleries Lafayette.