Managing Scientists: Leadership Strategies in Scientific Research, 2nd Edition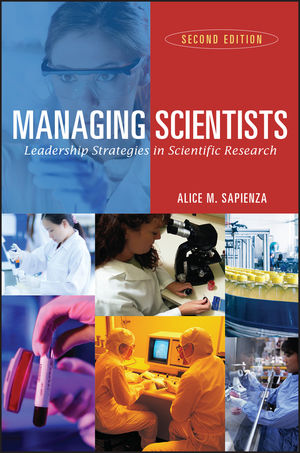 Managing Scientists: Leadership Strategies in Scientific Research, 2nd Edition
ISBN: 978-0-471-66358-4
Oct 2004
246 pages
Description
This updated edition provides managers with a practical guide focused on the particular management needs for research and development in biotechnology and pharmaceutical industries. It offers a way to improve the quality of interactions and creativity output in R&D, with real life case studies to illustrate key points.
Preface to the Second Edition.
Acknowledgments.
1. Introduction.
2. Condition of Being Different.
3. Understanding What Motivates You and What Motivates Others.
4. Understanding Your Leadership Style and That of Others.
5. Communicating Effectively.
6. Dealing with Conflict.
7. Creativity: The Influence of Structure, Size, and Formal Systems.
8. Project Management.
9. Discerning and Assessing Organizational Culture.
10. Leading Change.
Index.
"Managing Scientists is a useful lesson for new leaders with limited training or experience." (
Black Enterprise Magazine
, July 2005)
"…for any scientist who aspires to be a better leader or manager, of either projects or people or both, this book should be a very useful exploration." (Journal of Natural Products, February 2005)
"...a good addition to libraries serving laboratories or other scientific organizations. There is enough new material to justify purchasing the new edition where the first may be on the shelf." (E-STREAMS, January 2005)
"As the career paths of many scientists proceed through the laboratory to leadership and administration positions…this book will provide beneficial insights to these scientists as they progress through the ranks." (Journal of Medicinal Chemistry, October 7, 2004)
"This book discusses the difference between managing and leading, and why it is important to understand the distinction." (Vet Human Toxicology, 46 (4) August 2004)