Managing Talent Retention: An ROI Approach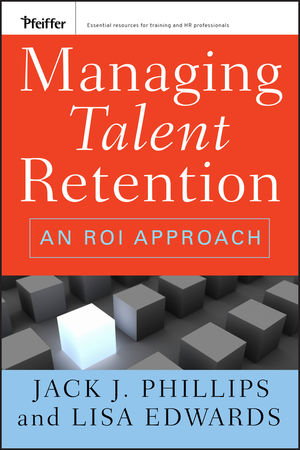 Managing Talent Retention: An ROI Approach
ISBN: 978-0-470-47220-0
Dec 2008, Pfeiffer
432 pages
Description
Retention is becoming one of the most pressing concerns of employers worldwide. This book provides an overview of talent retention and defines retention and turnover in very specific measures. It explores the full impact of talent departure and most important it offers proven solutions to talent retention. The book clearly shows how to forecast the ROI of talent retention solutions and how to capture the actual ROI after the solution was implemented. This is a practical book providing an ROI approach to HR managers and practitioners.
List of Figures, Tables, and Exhibits.
Acknowledgements.
Chapter 1: Talent Management: The Key to Organizational Success.
Chapter 2: Why Talent Retention Is a Serious Problem.
Chapter 3: An ROI Approach to Managing Retention.
Chapter 4: Measure and Monitor Turnover and Retention Data.
Chapter 5: Develop Fully Loaded Costs of Talent Departure.
Chapter 6: Diagnose Cause of Talent Departure.
Chapter 7: Recruit Talent.
Chapter 8: Establish an Appropriate Work Environment.
Chapter 9: Create Equitable Pay and Performance Process.
Chapter 10: Build Motivation and Commitment.
Chapter 11: Match Solutions to Needs.
Chapter 12: Forecast ROI of Retention Solutions.
Chapter 13: Calculate ROI of Retention Solutions.
Chapter 14: Make Adjustments and Continue.
Chapter 15: Case Study: A Master's Degree for High-Potential Employees: Federal Information Agency (Jack J. Phillips).
Chapter 16: Case Study: Skill-Based Pay: Southeast Corridor Bank (SCB), (Patricia Pulliam Phillips).
Chapter 17: Coaching for New Employees: Global Media Company, (Lisa Ann Edwards and Christina Loundsberry).
About the Authors.