Managing Technology in Higher Education: Strategies for Transforming Teaching and Learning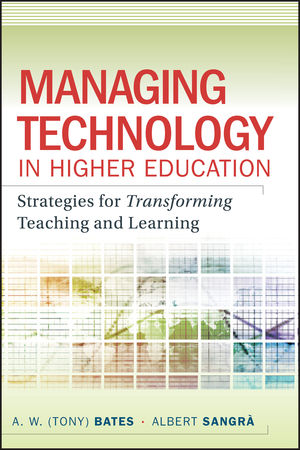 Managing Technology in Higher Education: Strategies for Transforming Teaching and Learning
ISBN: 978-0-470-58472-9
May 2011, Jossey-Bass
288 pages
Description
Universities continue to struggle in their efforts to fully integrate information and communications technology within their activities. Based on examination of current practices in technology integration at 25 universities worldwide, this book argues for a radical approach to the management of technology in higher education.   It offers recommendations for improving governance, strategic planning, integration of administrative and teaching services, management of digital resources, and training of technology managers and administrators.  The book is written for anyone wanting to ensure technology is integrated as effectively and efficiently as possible.
Figures and Tables.
Preface.
Executive Summary.
1 The Challenge of Change.
2 Recent Developments in Technology and Education.
3 Tracking Existing Strategies for Technology Integration.
4 Leadership and Strategy.
5 Organizational Structures and Initiatives to Support Technology Integration.
6 Quality Assurance.
7 Resources, Money, and Decision Making.
8 Barriers to Change and Two Ways to Remove Them.
9 Building a Twenty-First-Century University or College.
References.
About the Authors.
Index.