Managing the Unknowable: Strategic Boundaries Between Order and Chaos in Organizations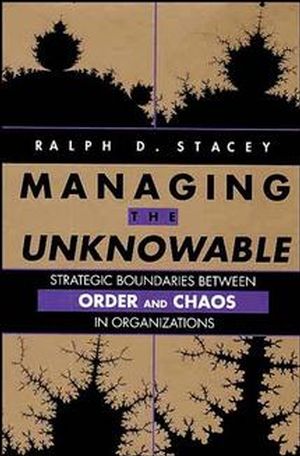 Managing the Unknowable: Strategic Boundaries Between Order and Chaos in Organizations
ISBN: 978-1-555-42463-3
Sep 1992, Jossey-Bass
240 pages
Description
It's What You Don't Know That Counts

Discover the important roles chance and uncertainty play in successful strategic planning. In this ingenious work, author Ralph D. Stacey shows managers how their companies can benefit from the unexpected developments that impact their business and how they can prepare to creatively leverage the opportunities such developments present. He explains how an appreciation of conflict and team dialogue can help managers discover and build on the innate energy of their organizations. And he illustrates his theories with real-world examples from Sony, Kodak, Federal Express and other noted market innovators.
Preface.

The Author.

New Mind-Sets for Managing the Future.

The Failure of Conventional Management: Using Orderly Strategies in a Disorderly World.

Stable Instability: Creating the Far-from-Equillibium Organization.

Creativity and Continuous Chaos: Discovering the Undiscovered in Complex Organizations.

Strategic Thinking and Continuous Contention: Confronting an Open-Anded Future.

Strategic Agenda: Deciphering the Patterns in Goals and Actions.

Strategic Control: Managing the Boundary Between Plans and Change.

Participation, Heirarchy, and Stability: Finding the Middle Ground.

Steps Toward Managing an Unkowable Future.

Note.

Index.