Mapping the Renaissance World: The Geographical Imagination in the Age of Discovery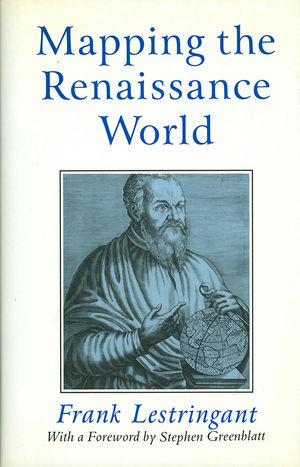 Mapping the Renaissance World: The Geographical Imagination in the Age of Discovery
ISBN: 978-0-745-68368-3 February 2014 Polity 216 Pages
Description
This book focuses on the work of the great sixteenth-century traveller and map-maker Andre Thevat and explores the interrelations between representation and power in the age of discovery.
Table of contents
Translator's Preface.
Introduction: Renaissance and Cosmography.
1. The Cosmographical Model.
2. Ancient Lessons: A Bookish Orient.
3. Mythologics: The Invention of Brazil.
4. Mythologics II: Amazons and Monarchs.
5. Cartographics: An Experience of the World and an Experiment on the World.
Epilogue: The End of Cosmography.
Appendices.
Notes.
Index.
Reviews
'Frank Lestringant's remarkable book, first published in French in 1991, is a hugely impressive accomplishment.'
Progress in Human Geography
'Given Lestringant's previous work in this area, they can expect an important and informative book; they will not be disappointed.' Sixteenth Century Journal
Features
This is an original and engaging account of the ways in which the discovery of the new world altered the world-view of Europeans during the Renaissance
The author is one of the best young historians in France today.