Marital Communication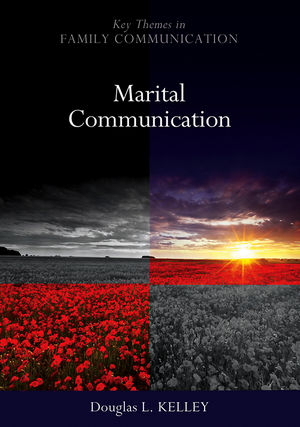 Marital Communication
ISBN: 978-0-745-68080-4 March 2014 Polity 208 Pages
Download Product Flyer
Download Product Flyer
Download Product Flyer is to download PDF in new tab. This is a dummy description. Download Product Flyer is to download PDF in new tab. This is a dummy description. Download Product Flyer is to download PDF in new tab. This is a dummy description. Download Product Flyer is to download PDF in new tab. This is a dummy description.
Description
Marital Communication provides insight into healthy relationships for those who want to better understand key communication processes between long-term, committed, romantic partners. Writing with students, teachers, researchers, practitioners, and couples in mind, this book uses marriage as a proving ground to understand the processes necessary to build and maintain positive romantic relationships.

Marital Communication develops the idea that marriage is a distinctive communication context (long-term, romantic, and committed) that uniquely influences various relationship processes. It focuses on three essential elements needed for healthy marital functioning: positive everyday communication, intimacy and love, and productive conflict management. The book finishes by describing how these essential elements change across the life-span, by examining marriage's dark side, and by focusing on the use of forgiveness to ensure a healthy longevity.

Soundly documented with current research and written in a manner accessible to student and researcher alike, Marital Communication is an ideal supplement for current courses focusing on family communication, interpersonal and relational communication, and conflict. It is also an excellent, resource for the relationship professional.
Table of contents
1: The Uniqueness of Marital Communication
2: Living and Working Together
3: Closeness: Achieving Intimacy and Love in Marriage
4: Close Conflict
5: Couple Communication Across the Life Cycle
6: Destructive and Restorative Marital Processes
References
Index
Reviews
"A valuable foundational text"
Communication Research Trends

"Douglas Kelley thoughtfully and wisely weaves together his years as a communication researcher, counsellor, and teacher. He bundles all this knowledge and experience into a book that is accessible and insightful to students, professionals, and couples seeking a deeper understanding of marriage and communication."
Dawn O. Braithwaite, University of Nebraska - Lincoln

"In Marital Communication, Dr. Kelley brings the same deep research, interdisciplinary focus, and degree of conceptual, theoretical, and methodological care familiar from his work on forgiveness. From the outset, he is careful to consider marriage as a recent and cultural phenomenon and takes pains to reflect how this relationship has taken form and the forces that are at play within and outside of it. He seamlessly blends more psychological theories on relationships into the stream of everyday communication, reflecting well the potential influence of communication on relational satisfaction or the erosion of relational quality."
Valerie Manusov, University of Washington

"Marital Communication offers an expert blend of research, theory, and practice. Dr. Kelley has a unique talent for translating complex concepts into recognizable everyday issues in marriage. He offers a definable roadmap for couples to follow in unpacking intimacy issues, conflict, and relational pitfalls. His insightfulness offers a complement of information for students, practitioners, and scholars."
Sandra Petronio, Indiana University - Purdue University Indianapolis
Features
New introductory text on communication in marriages and other long-term romantic relationships.
Covers key topics such as communication across the lifespan, communication and intimacy and conflict.
Written as a textbook but also draws on the author's experience as a marriage counsellor.
Uses a range of examples from a variety of long-term, committed relationships in addition to traditional marriages.