Market Dynamics and Entry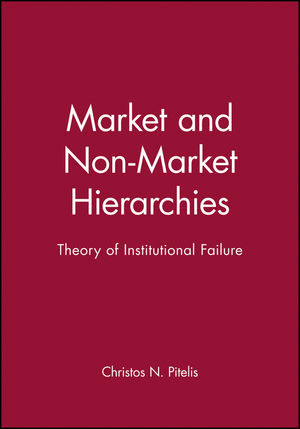 Market Dynamics and Entry
ISBN: 978-0-631-15554-6 April 1992 Wiley-Blackwell 324 Pages
Description
This book is a comprehensive discussion of entry, and the dynamics of market structure and performance that are associated with it. Much of the work is empirical, and a wide variety of econometric results and case studies are brought together in order to evaluate existing theories of entry, and map out future directions of empirical and theoretical research.
Table of contents
1. Introduction.
2. Entry Rates and Market Penetration.
3. Models of Entry.
4. Entry and the Short Run Dynamics of Prices and Margins.
5. The Empirical Analysis of Barriers to Entry.
6. Entry, Efficiency and Productivity.
7. Entry and Industry Evolution.
Reviews
"Paul Geroski offers us an exceptionally rich empirical analysis for understanding the role of market entry as a disciplinary and creative force and provides a strong stimulus for developing theory in a more dynamic direction."
Alexis Jacquemin, Professor of Economics, Catholic University of Louvain-la-Neuve, Belgium
"Paul Geronski's Market Dynamics and Entry is a thoughtful analysis of an important question in economics. It is an insightful contribution to a small but rapidly growing literature that examines issues of market structure, conduct and performance as they evolve over time. It is a very good book." Dennis C. Mueller, Professor of Economics, University of Maryland at College Park
What's New
New research is synthesized with a comprehensive survey of existing work
Empirically orientated, combining case studies and econometric studies
The author is internationally recognized as pre-eminent in this area.