Marketing: The Enyclopedic Dictionary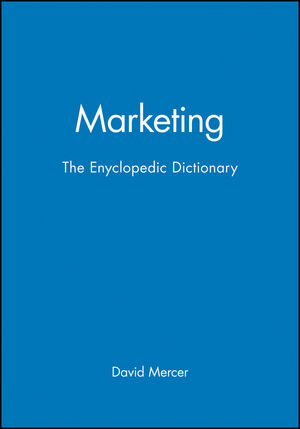 Marketing: The Enyclopedic Dictionary
ISBN: 978-0-631-21126-6
Mar 1999, Wiley-Blackwell
600 pages
Description
Marketing is an international textbook designed for undergraduates and MBA courses. In addition to providing comprehensive coverage of all traditional marketing topics, it also covers applications and issues within the service and non-profit sectors, together with new developments in marketing theory and practice.
1. Introduction.
2. Marketing Research.
3. Consumer Behaviour.
4. The External Environment.
5. Positioning.
6. The Product or Service.
7. New Products.
8. Pricing.
9. Distribution.
10. Advertising.
11. Promotion.
12. Selling and Sales Management.
13. Meetings.
14. International Marketing.
15. Marketing Planning.
* Offers the reader a highly practical reference guide.
* Gives an authoritative and comprehensive overview of the whole field of marketing.
* Provides extensive cross-referencing enabling easy reference from one entry to another.
* Developed over the past half decade with contributions from marketing experts and organizations.