Marketing Across Cultures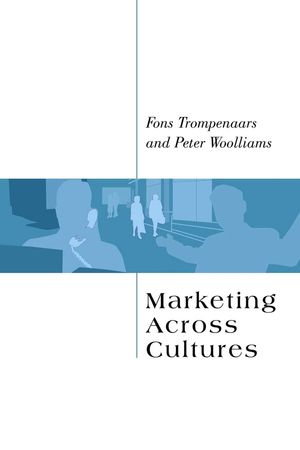 Marketing Across Cultures
ISBN: 978-1-841-12471-1
Sep 2004, Capstone
354 pages
Description
The marketing process is beset by dilemmas and Marketing Across Cultures is a cornerstone book in the Culture for Business series. Trompenaars and Woolliams show how we can understand different markets and customer needs in a wide range of cultural contexts.
Introduction: Marketing across cultures.
1. Marketing in a multicultural and changing world.
2. Cultural differences in a marketing context: value dimensions.
3. Cultural differences in a marketing context: further value dimensions.
4. Marketing research across cultures.
5. Branding across cultures.
6. Franchising across cultures.
7. Marketing across ethnic boundaries.
8. E-Marketing dilemmas across cultures.
9. Dilemmas of strategic marketing.
10. Develop your capacity to reconcile dilemmas.
Conclusion.
Appendix: Accumulating and interpreting the evidence.
Bibliography.
Index.
"...a useful read for clients and agencies looking to penetrate foreign markets..." (Media Week, 9
th
November 04)
"...a well-written book with a good balance of commentary, and facts and figures..." (Edge, September 2005)
"No-one understands cultural differences better than Trompenaars. He's one of the best speakers on this topic and it's good news that he has turned his attention to marketing." (The Marketer, 1st September 2005)