Marketing Case in the Asia-Pacific Region, ebook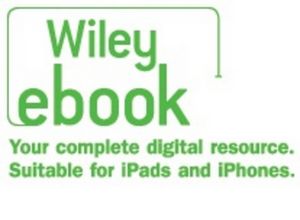 Marketing Case in the Asia-Pacific Region, ebook
ISBN: 978-0-730-30025-0
Feb 2011
192 pages
Product not available for purchase
Description
Marketing Cases in the Asia-Pacific region is a collection of 14 detailed case studies covering a range of marketing topics. It is published as an e-book, and is available standalone or as a package option with any Wiley Marketing textbook.



Wiley Desktop Edition!

This text allows you to study electronically.
Download the full text to your computer!
Use the search function to locate key concepts!
Create your own colour-coded highlights as you revise!
Make notes for revision and share them with your friends!
Check out all the great features yourself in this DEMONSTRATION
Case study 1 - 'Avis car rental in Singapore: have they really tried harder?'
Author: Henry Wai Leong Ho
Case study 2 - 'Internal re-branding of Norwich Union Australia to AVIVA Australia'
Author: Rob Gill
Case study 3 - 'Marketing of unique events to create destination brands'
Author: Shameem Ali
Case study 4 - 'Chocolate consumers feel guilty for the wrong reasons'
Authors: Steven J. Greenland and Christopher Galloway
Case study 5 - 'REAL MARKETING FOR REAL ESTATE'
Author: Helen Madden-Hallett
Case study 6 - 'Church service: service marketing'
Author: Riza Mulyanegara
Case study 7 - 'E-Learning at Swinburne University of Technology: a student- and customer-focused organisation'
Authors: Vanaja Karagiannidis, Henry Wai Leong Ho
Case study 8 - 'Butcher doesn't cut it! Try the fresh food specialist'
Author: Helen Madden-Hallett
Case study 9 - 'Land and property information: is it really that hard to keep customers happy?'
Authors: Henry Wai Leong Ho, Kwamena Kwansah-Aidoo
Case study 10 - 'Place marketing: branch designers go 'out on a limb'
Author: Steven J. Greenland
Case study 11 - 'The benefits of cycling: a marketing opportunity for Powerbike in Thailand'
Authors: Henry Wai Leong Ho, Helen Madden-Hallett
Case study 12 - 'On cloud nine with new distribution technologies'
Author: Vanaja Karagiannidis
Case study 13 - 'The declining popularity of Werribee Park'
Author: Shameem Ali
Case study 14 - 'Mortgage rates and banana smoothies: the case of Westpac'
Author: Chee Jin Yap