Marketing for Engineers, Scientists and Technologists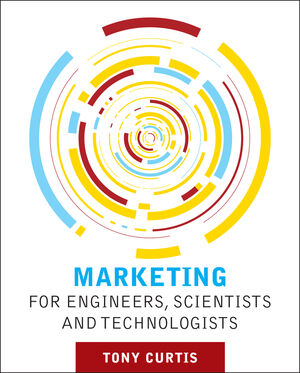 Marketing for Engineers, Scientists and Technologists
ISBN: 978-0-470-05709-4
May 2008
368 pages
Description
Written by a technologist for technologists this book is essential reading for engineers, scientists and technologists taking a module of business studies or marketing at all levels. Using the author's considerable experience in both teaching marketing and dealing with engineers, scientists and technologists Curtis uses CIM developments to provide enough skills to put the marketing into context.

  'Marketing for Engineers, Scientists and Technologists' presents the range of marketing sectors including consumer products, services, international and business to business. Current issues in the marketing environment such as green and social marketing are discussed. Full coverage is given to the implementation powerhouse of marketing and the service extended marketing mix. Management skills are needed to implement marketing plans, such as leadership, negotiation and consultancy and these topics are covered in section three. Section four brings all the elements together into three key areas, new product development, market driven quality and marketing plans.
Preface
Acknowledgements
Part 1 Introduction to the context of marketing
Chapter 1 What is marketing and why do it?
Chapter 2 The marketing system
Chapter 3 Contemporary issues and contexts in marketing
Part 2 The tools of marketing
Chapter 4 The integrated marketing mix: Product
Chapter 5 The integrated marketing mix: Price
Chapter 6 The integrated marketing mix: Place
Chapter 7 The integrated marketing mix: Promotion
Chapter 8 The integrated marketing mix: Service extension: people, physical evidence and process
Part 3 Skills for implementation
Chapter 9 The collection and management of marketing information
Chapter 10 Finance for marketing
Chapter 11 Managing people
Chapter 12 Project management
Chapter 13 Consultancy skills
Part 4 Bringing it all together
Chapter 14 New product development
Chapter 15 Management of market driven quality
Chapter 16 The marketing plan
Glossary
Index
Follows the pedagogical structure of  the author's CIM book
Written in an easy to read style with clear learning outcomes and objectives
Features extensive use of diagrams and figures

Incorporates international and 'e' marketing throughout the book

Discusses current issues in the marketing environment such as green and social marketing
Includes extensive case material
Includes a wide range of web resources