Masters of the Mind: Exploring the Story of Mental Illness from Ancient Times to the New Millennium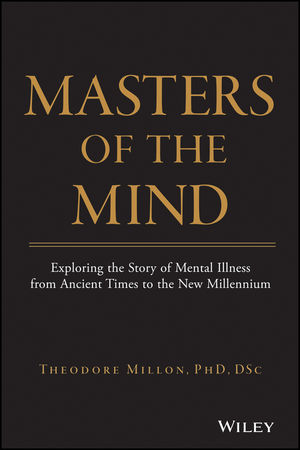 Masters of the Mind: Exploring the Story of Mental Illness from Ancient Times to the New Millennium
ISBN: 978-0-471-67961-5 October 2004 672 Pages
Description
The compelling story of the quest to understand the human mind - and its diseases
This engaging presentation of our evolving understanding of the human mind and the meaning of mental illness asks the questions that have fascinated philosophers, researchers, clinicians, and ordinary persons for millennia: What causes human behavior? What processes underlie personal functioning and psychopathology, and what methods work best to alleviate disorders of the mind? Written by Theodore Millon, a leading researcher in personality theory and psychopathology, it features dozens of illuminating profiles of famous clinicians and philosophers.
Table of contents
Prologue.
PART I: PHILOSOPHICAL STORIES.
1. Demythologizing the Ancients' Spirits.
2. Resuscitating and Fashioning Scientific Thinking.
PART II: HUMANITARIAN STORIES.
3. Creating and Reforming the Custodial Asylum.
4. Rekindling Sensibilities and Releasing Potentials.
PART III: NEUROSCIENTIFIC STORIES.
5. Identifying, Describing, and Classifying Psychiatric Disorders.
6. Exploring and Altering the Convoluted Brain.
PART IV: PSYCHOANALYTIC STORIES.
7. Exposing and Decoding the Unconscious.
8. Innovating the Intricacies of Intrapsychic Thought.
PART V: PSYCHOSCIENTIFIC STORIES.
9. Untangling Learning and Remedying Behavior.
10. Scrutinizing Introspections and Rebuilding Cognitions.
PART VI: SOCIOCULTURAL STORIES.
11. Unveiling the Social and Anthropological World.
12. Exploring and Enhancing Interpersonal Relationships.
PART VII: PERSONOLOGIC STORIES.
13. Enlisting Evolution to Elucidate Human Adaptations.
14. Systematically Measuring and Integrating the Mind.
Epilogue.
About the Author.
References.
Index.