Math Workbook for Foodservice / Lodging, 3rd Edition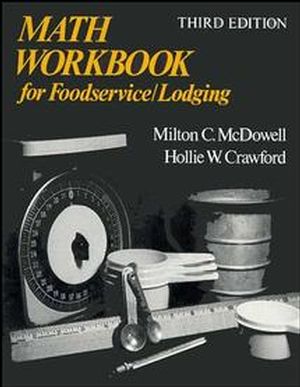 Math Workbook for Foodservice / Lodging, 3rd Edition
ISBN: 978-0-471-28875-6 March 1988 265 Pages
Description
Critical math skills for a successful hospitality career
Math Workbook for Food Service/Lodging, 3rd Edition provides hospitality workers with a complete course to develop the math skills essential to a successful career in the industry. A diagnostic test assesses pre-existing skills, and helps focus study time by revealing areas in need of review. From there, clear instruction and relevant exercises solidify skills with basic operations, fractions, decimals, and percentages, and demonstrate how to apply these skills to calculate labor costs, analyze daily reports, estimate turnover, understand interest rates, and more.
Table of contents
For the Student.

Essentials of Mathematics.

Business Situations Involving Mathematics.

Supplementary Tables and Charts.

Index.