Math for the Very Young: A Handbook of Activities for Parents and Teachers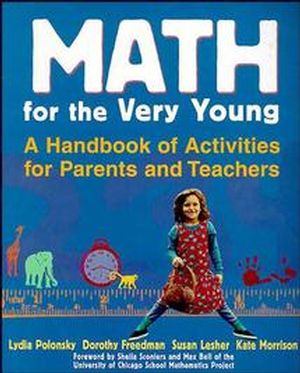 Math for the Very Young: A Handbook of Activities for Parents and Teachers
ISBN: 978-0-471-01647-2 April 1995 Jossey-Bass 224 Pages
Description
Four experienced teachers, who have written math curricular materials for the University of Chicago School Mathematics Project, present a comprehensive collection of innovative and fun activities easy enough for even the most math-phobic parents. Covers all math concepts appropriate for children ages 3-7 including measurement, counting, telling time and temperature, comparisons, arrays, shapes and patterns. Organized by type of activity such as cooking, taking a trip, playing games and making crafts.
Table of contents
Math Around the House.
Growing and Changing: Making a Personal Record Book.
Calendar Math.
Math on the Move.
Animal Facts and Figures.
Crafts that Use Math.
Games and Math.
Counting Rhymes and Stories.
Index of Math Concepts.