Mathematical Theory of Reliability of Time Dependent Systems with Practical Applications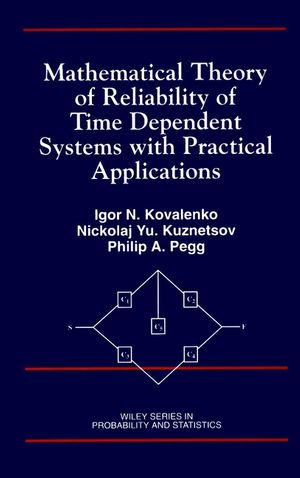 Mathematical Theory of Reliability of Time Dependent Systems with Practical Applications
ISBN: 978-0-470-86011-3
Nov 2000
316 pages
Description
This book concentrates on aspects of particular importance in the mathematical theory of reliability of time dependent systems rather than give a general overview. Particular emphasis is placed in fault tree analysis, Monte Carlo methods and importance measures.
Markov and Semi-Markov Models as a Basis for the Mathematical Analysis of System Reliability.
Methods for Investigating Homogeneous and Non-Homogeneous Point Processes (Event Flows).
Fault Trees—The Current State of Research.
Theory of Redundant Systems.
Monte Carlo Methods.
Reliability Analysis using Perturbation Methods.
Stiff Processes in Reliability Analysis.
Variance Reduction Methods.
Analytical-Statistical Methods for Rapid Simulation of Repairable Systems with Structure Redundancy.
Measures of Reliability Importance of Components.
Index.