Max Weber's Comparative Historical Sociology: An Interpretation and Critique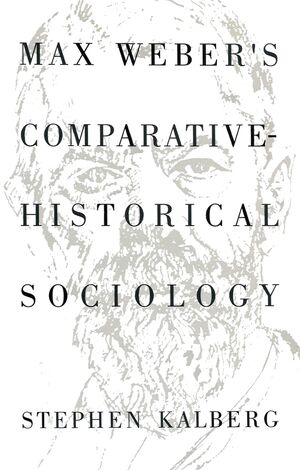 Max Weber's Comparative Historical Sociology: An Interpretation and Critique
ISBN: 978-0-745-61237-9
Sep 1993, Polity
240 pages
Description
In this accessible and engaging work, Kalberg shows how Weber's work casts a direct light upon issues of pressing importance for comparative-historical research today addressing in a forceful way the whole range of problems and dilemmas confronted by the comparative-historical enterprise.
Introduction.
Part I: Foundational Strategies and Procedures.
1. The Agency-Structure Linkage: The Pluralism of Motives and Weber's Structuralism.
2. Weber's Multicausality.
Part II: The Causal Sociology: Procedures and Strategies.
3. The Level of Analysis: The Ideal Type.
4. Ideal Types as Hypothesis-Forming Models: Economy and Society.
5. The Mode of Causal Analysis Reconstructed: Causal Methodology and Theoretical Framework.
Part III: Conclusion.
References.
'With this work, Stephen Kalberg confirms his place in the first rank of Weber scholars today ... Kalberg makes a powerful argument that Weber's multi-causal analysis is still at the head of the pack.'
Professor Randall Collins
'... A significant and scholarly contribution to the recent renaissance of interest in Weberian sociology ... which is set within the context of macro-civilisational analysis ... Kalberg's book can be recommended as a major contribution to contemporary interpretations of Weber's contribution to historical sociology. It fills an obvious gap in the literature on Weberian sociology.' The Sociological Review
'... This is in many ways a pathbreaking work.' T. Mulhall, London School of Economics
This book provides a new interpretation of Weber's writings on sociology and history
It argues that systematic research procedure and strategies underlie his work
The book emphasises the present-day utility of Weber's approach.