Maya at a Glance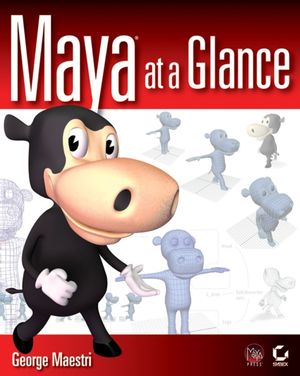 Maya at a Glance
ISBN: 978-0-782-15074-2
Feb 2006
192 pages
Product not available for purchase
Description
Your Visual Guide to Maya
One look and you'll see this Maya book is different from all the others. It presents core Maya features visually, using pages that are packed with beautiful graphics and loaded with detailed explanations on every crucial feature of Maya's interface. Engaging step-by-step tutorials provide hands-on reinforcement for what you've learned.Maya at a Glance is the perfect introduction and reference to the Academy Award(r) winning Maya 3D animation and effects software.
Introduction.
Chapter 1: Introduction to Maya.
Chapter 2: NURBS Modeling.
Chapter 3: Polygonal Modeling.
Chapter 4: Creating Textures.
Chapter 5: Lighting.
Chapter 6: Rendering.
Chapter 7: Paint Effects.
Chapter 8: Deformations and Rigging.
Chapter 9: Animation.
Chapter 10: Special Effects.
Tutorial: Creating Rocket Exhaust.
Index.
First visual introduction to Maya
Thorough, focused Maya introduction: Employs a real-world, task-based, tutorial approach to teach readers how to use Maya
Topics covered include: Maya interface, NURBs modeling, polygonal modeling, texturing, lighting, paint effects, rigging, animation, special effects, and rendering.
Great author: George Maestri has been working in the industry for years and is the author of numerous popular books
Premium package front to back: Features high quality coated paper for crisp image reproduction, and a stylish interior design that will appeal to its readers