Measurement and Calibration Requirements for Quality Assurance to ISO 9000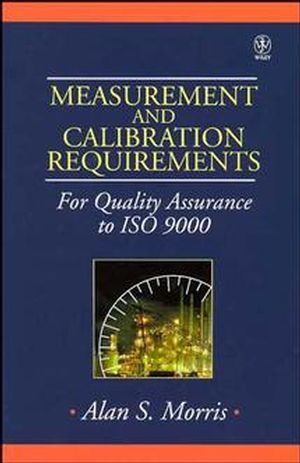 Measurement and Calibration Requirements for Quality Assurance to ISO 9000
ISBN: 978-0-471-97685-1
Apr 1998
404 pages
Description
Measurement and Calibration Requirements For Quality Assurance to ISO 9000 Alan S. Morris University of Sheffield, UK Quality assurance is of paramount importance for today's businesses. This uniquely integrated approach to quality management focuses on the measurement and calibration requirements that are key to the achievement of ISO 9000. The cross-disciplinary approach makes this well-structured text an invaluable asset both to engineers concerned with the development, implementation and maintenance of quality systems and to managers wishing to gain an insight into quality assurance issues. Features include:
* Examination of the requirements of ISO 9000 benefiting readers who are constructing new quality systems or updating existing schemes
* Description of the mechanisms for assessing the sources of measurement error and quantifying their effect allowing the engineer to pinpoint problems
* Discussion of the general principles of measurement and calibration procedures enabling the reader to formulate a quality control strategy
* The comprehensive review of measurement and calibration procedures for process parameters qualifying the reader to select appropriate instruments
* Coverage of environmental management systems satisfying ISO 14000 enabling companies to demonstrate their commitment to responsible manufacturing
Quality Systems in Manufacturing and Service Provision.

Calibration Procedures.

Instrument Classification, Characteristics and Choice.

Sources of Measurement Error.

Transmission and Processing of Measurement Signals.

Measurement Signal Recording and Data Presentation.

Practical Implementation of Measurement and Calibration Procedures.

Reliability in Manufacturing Systems.

Software Quality Metrics.

Statistical Process Control.

Product Sampling and Testing.

Temperature Calibration.

Pressure Calibration.

Mass, Force and Torque Calibration.

Dimension Calibration.

Volume Flow Rate Calibration.

Calibration of Miscellaneous Parameters.

Appendices.

Index.