Measuring the Real World: A Textbook of Applied Statistical Methods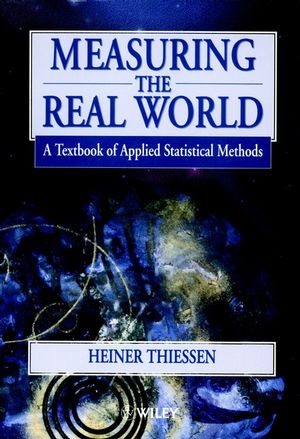 Measuring the Real World: A Textbook of Applied Statistical Methods
ISBN: 978-0-471-96874-0 January 1997 296 Pages
Description
Offers an introduction in Applied Statistics focusing on some of the statistics of today's society--world wide population growth, economic developments, international trade and energy consumption, global maldistribution of income and absorption of resources, depletion of species and resources, environmental changes, and human problems.
The Global Situation.

Primary and Secondary Magnitudes.

Ratios.

Percentages.

The Arithmetic Mean.

Time Series.

The Distribution of World Product.

Indices.

The Population Explosion.

Regression and Correlation.

Frequency Distributions.

Bringing It All Together.

Bibliography.

Index.